[display_podcast]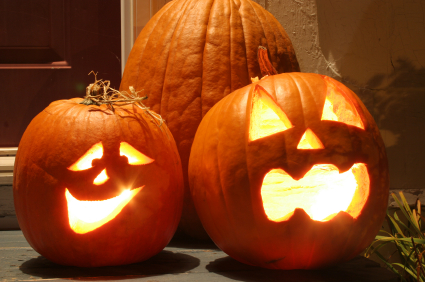 Crazy as it seems, Halloween is right around the corner. I heard somewhere (besides in the podcast) that decor sales for Halloween are second only to decor sales for Christmas. It's not surprising when you see all of the cute stuff out there. It was hard to pick only three merchants to discuss today when we have a lot of favorites. Angie took over the "MC" position for me as I didn't want to cough the whole time.
Show Notes:
Tricia and Angie will be spending Halloween on a Disney Cruise. Group costumes are apparently in order.
Cindy walked us through BuyCostumes.com their selection of both Halloween costumes and party supplies. Did you know that they have a $5 deal each day? Terrific bargains on costumes if you can catch them in the morning. Also be sure to look for coupons and free shipping when you can get it.
Tricia drooled over The Popcorn Factory. Bad idea to diet and review that merchant because you'll want to buy everything you see. They have a great selection of flavored popcorns as well as gift samplers. We've actually had a couple of different The Popcorn Factory videos done at Sunshine Rewards because people love it so much.
Angie introduced HalloweenMart and pointed out not only the plus sized costumes but also the extremely scary decorations. Once we started talking about the "adult" costume section, we needed to end the call. (Our conversation continued afterward and suffice to say you can find some really unique costumes that your friends would get a kick out of.)
It was hard to keep this podcast down to time because we could have talked all day about these three merchants. We've seen great feedback about all of them and enjoyed reviewing them.